These lucky dogs have found their forever families.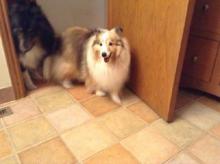 Cute little Coni came into rescue with his brother when their devoted mom passed away. She made sure we would take care of them. Coni found his forever home with a very loving MNSR adopter who will dote on him, giving him all the attention he craves and deserves. And Coni and his brother, Prancer, can still get together for play dates and sleepovers. Adopted 2/13/17.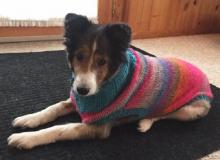 Winnie found her forever home with a couple who had previously adopted from MNSR. When she arrived at her new home she was so busy running back and forth between them for pets and scratches that she had to lay down and rest on her nice cushy bed. Winnie is overweight, but her new dad is a pro at weight loss. She will get to for regular walks by the lake at the end of the block. Winnie's new family is delighted to have her. Welcome home, Winnie! Adopted 1/21/17.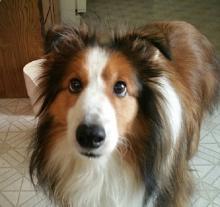 Cody starts 2017 in a great forever home with a couple who will give him lots of play time and walks, and will help him continue his diet and exercise program. His new mom knit soft balls to toss so he can play his favorite games of catch inside the house - Cody Coyote is loving that game! Adopted 1/5/17.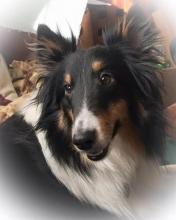 Sweet little Lyla had to work a bit to get Jessie and Sammie- the other two Shelties in her home to warm up to her, but it took no time at all to win the hearts of her foster mom and dad. They knew a few weeks ago that they wanted her to stay and have been waiting for this important day to make it official. It's Lyla's Adoption Day, it's Christmas Eve, and it's Lyla's Birthday today! Happy Every Day, Lyla! Adopted 12/24/16.
Pages