These lucky dogs have found their forever families.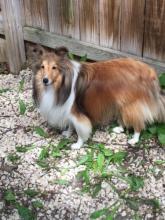 Sunny's new family gave her a name to match her friendly and happy personality. Sunny found the perfect family with two adults and three children to keep this busy girl happy all the time. She will get to go on walks everyday and have an adult at home all day with her until the children come home from school to entertain her. Adopted 11/8/16.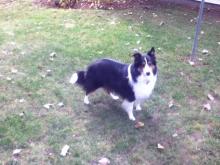 Sadie is having a wonderful time in her new home where she has a nice fenced yard to chase squirrels and protect her territory just for the fun of it! Her adopters are a very active retired couple who will be taking Sadie on lots of walks and possibly even some runs, and are also able to spend lots of time with her at home. Adopted 10/20/16.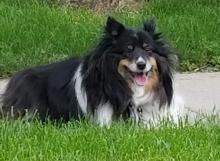 Samantha, nicknamed Sammy, didn't have to go far to find her forever home. Sammy's foster mom couldn't resist those beautiful brown eyes and her slowly emerging personality, so she decided to adopt her. Her new mom has Sammy on a diet to get her to a healthier weight. She goes for regular walks with her new brother Mario for exercise. We can't wait to see how great she will look at the Reunion next year. Her new sister is MNSR alum, Sophia. Happy homecoming Sammy! Adopted 7/22/16.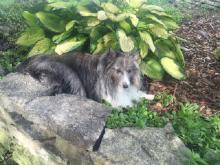 Delightful Sadie is happy to announce that she has found her forever family! Sadie joins canine sister Peanut and a loving couple who can spend lots of time adoring Sadie! She has a lovely fenced yard, and mom has started a walking program with Sadie so she can be as healthy as possible! Adopted 7/18/16.
Pages