These lucky dogs have found their forever families.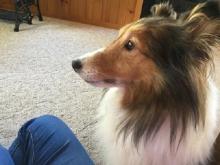 I first met my adopter in July. Her mom was my foster mom, so we're kinda like sisters. Not long after I met her, she had to say goodbye to her dog Maisie who crossed the rainbow bridge. The night Maisie crossed, she came over and I snuggled with her. I was patient as she mourned Maisie, always making sure to give extra cuddles and nudges whenever she came to visit. She finally started to realize I was the perfect dog to keep her company! She is super patient with me when I'm afraid of things like loud noises. It's also great because I still get to see my foster parents and their dog Roscoe. I got adopted on Christmas Eve, so I get to wake up to the best present ever on Christmas day, my fur-ever home. Adopted 12/24/16.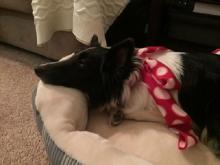 Cute little Bella's new family couldn't resist her sweet face and fell in love with her the minute they met her. Her mom and dad are ready to spoil her and treat her like a princess. Bella has a soft new bed, a warm coat, new toys and her family was well prepared with baby gates to keep her safe. Bella is looking forward to lots of cuddling and snuggles in her new home, just in time for Christmas. Adopted 12/23/16.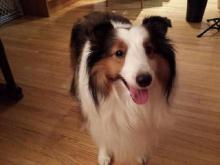 Corky won over his new mom and dad right on the spot! He will bring joy back into a home that has been without a canine companion since May. He was welcomed into his new home by his new feline sister and a brand new kennel, bed, and toy bin that are just for him! Corky still has some weight to lose, but his new family is committed to making that happen and he will get to enjoy many long walks. He will be loved and cherished for the rest of his life. Happy new life to this sweet boy! Adopted 12/3/16.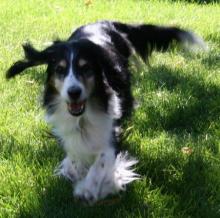 Kayce is truly thankful to spend this Thanksgiving with her forever family! Kayce has been in foster care for some time so that her health issues could be addressed. Through it all, Kayce has been the sweetest girl, following her foster/forever mom everywhere and getting along well with the other dogs in the home. Kayce even rests her head on her mom's shoulder when she naps! We are so happy this beautiful girl with the soft coat can stay where she is loved! Adopted 11/23/16.
Pages