Frequently Asked Questions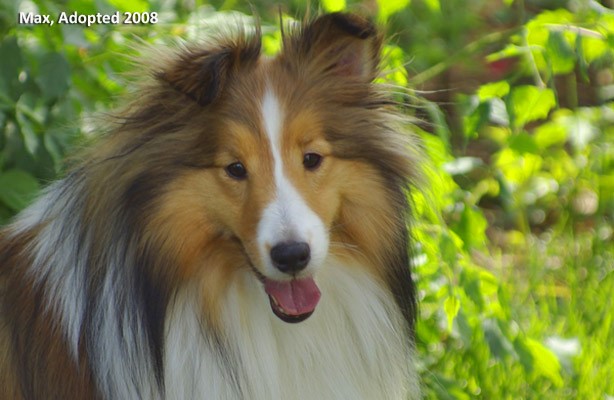 Here are some of the most frequently asked questions we receive in our mailbox:
Can I come to your shelter and meet the dogs?
MN Sheltie Rescue is a foster-based organization, meaning that we do not operate a central shelter. All of our dogs stay in loving foster homes until they are adopted. This allows us to get to know each dog's personality and temperament, enabling us to make the perfect match between dog and forever family.
How do I adopt a dog from MNSR?
We have an application process. Please visit the How to Adopt page for instructions on how to submit an application and how the overall process works.
I don't live in Minnesota, can I adopt a dog from you?
Currently, our volunteer base enables us to adopt to Minnesota, Eastern North and South Dakota, Western Wisconsin, and Northern Iowa. We encourage everyone outside of those areas to look for a local shelter or rescue group from which to adopt. We also work in cooperation with other Sheltie Rescues and are happy to refer you to these organizations when they are logistically closer to your location.
The majority of our foster homes are located in the Twin Cities metro area and Fargo, North Dakota. We will only consider a distance placement for certain dogs, at our discretion, and such placements generally require unique circumstances. Additional requirements apply. Applicants should apply to Sheltie rescues closest to where they live when possible. Preference is given to families within one day roundtrip driving of Minneapolis or Fargo. Please keep in mind that if you apply to adopt a dog and your application is approved, you will be asked to travel to the foster home(s) to meet the dog(s) of interest prior to an adoption.
To find a Sheltie rescue group near you, please visit The National Sheltie Rescue.
How much does it cost to adopt a dog from MNSR?
Our adoption fees are as follows:
Under 4 years: $350
4 to 8 years: $250
9 years & up: $150
What type of veterinary care do your dogs receive?
All of our dogs are spayed/neutered, brought current on vaccinations, are tested and put on heartworm and parasite preventative, and are microchipped. The majority of the mid-age to older Shelties receive full dental care as well. Many dogs require more extensive veterinary care, and through the generosity of our donors, we are able to accommodate these medical needs as they arise. Our veterinary expenses on each dog is rarely covered by our adoption fee.
I don't have a fenced yard, can I still adopt a Sheltie from you?
A fence makes life safer and easier for dogs and their families, and we strongly encourage those considering a Sheltie to make fencing their yard a priority. However, we evaluate each dog on a case by case basis and determine if that dog needs a fence in order to live a healthy, safe life. It will be noted in the dog's biography as to whether a fence is required for adoption.
Priority is given to homes that have a secure physical fence. However, we occasionally adopt to homes without a physical fence when we have a suitable match, but please be aware that there will be a longer wait for meeting a Sheltie.  We require all adopters to use a leash or lead at all times wherever a physical fence does not exist, for the lifetime of the Sheltie.
Please visit our About the Breed page to read more about the characteristics of the Sheltie breed to better understand the concept of "flight risk" and herding instinct in the Sheltie breed.
I have an "invisible fence," does that count?
No. Shelties are a high flight risk breed. They are very difficult to find and catch once they are lost. Most of the rescue Shelties need a physical wood, vinyl, or chain link fence for their safety and well-being. Due to flight risk, an invisible fence or "e-fence" will not contain many Shelties nor protect them from outside harm. A home with an invisible fence will be considered the same as a home with no fence.
I have a kennel/dog house/dog run – can the Sheltie be kept outside or in the garage?
No. Our adoption contract states that our Shelties are adopted as indoor dogs and are to live in the home with their adopters. Even a kennel inside a garage is not acceptable housing for a rescue Sheltie. The Sheltie should not be left outside for long periods of time except when their adopters are outside with them. The Sheltie should never be left outside when the adopter is not home, not even for a short period of time.