These lucky dogs have found their forever families.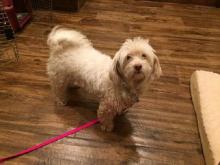 Conway was a hit with his new family the moment they met him. His new family of five - Mom, Dad and three wonderful children welcomed him with open arms. He has a fenced yard to run and play with the children. His warm social personality guaranteed him a great life with this happy loving family. Adopted 6/27/16.
Lucky Caleb had a potential home waiting with an MNSR adopter when he came into rescue. This sweet smart boy quickly won the hearts of the whole family, including MSNR alum Penina! She has become his biggest fan and even lets him have a turn to get some Greek yogurt- one of her favorite treats. At first Caleb followed Nina around but now they take turns playing the game. The family is moving to a home with a fenced yard so the dogs will have a safe place to run and play. Caleb is truly a very loved member of the family! Adopted 6/24/16.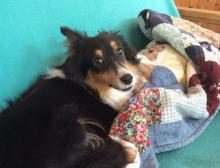 Jaelyn has a new mom who knows just how to treat a special little Sheltie. This scared, shut down dog has turned into a little girl with a big personality. Jaelyn will get lots of cuddle time on the sofa and will get to sleep in her new mom's bed. Soon, she will be going on walks to show off her new-found confidence. Jaelyn will get the attention she deserves from a mom that has lots of experience with Shelties. Welcom home, Jaelyn! Adopted 6/23/16.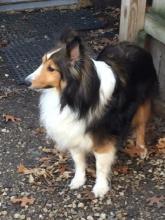 Charley is a sweet Sheltie who just wants to be with his people. His wish will come true in his new home. His adopters are a retired couple who previously loved MNSR Senior Sheltie Jake, who left them way too soon. Charley will have plenty of time to spend with his people inside and outside, and we know he will be well loved and cared for, for the rest of his life. Adopted 5/15/16.
Pages